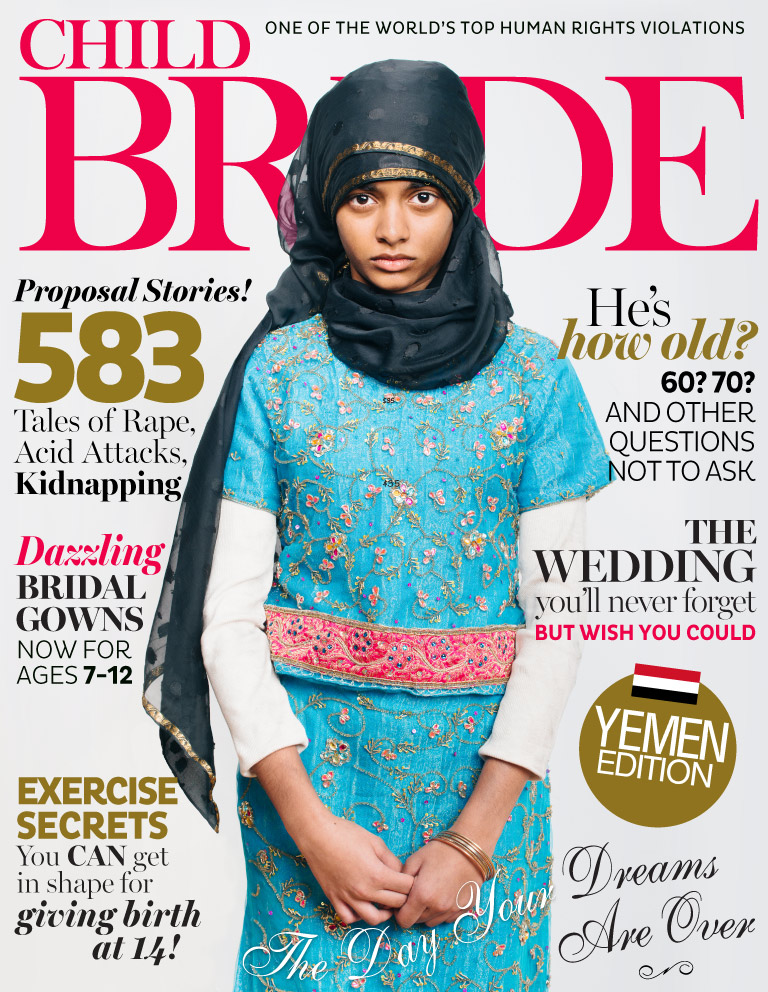 This year, 14 million girls - some as young as eight years old - will be married against their will.
An estimated 1.2 million children are trafficked into slavery each year. 80% are girls.
In New York City, the average age at which a girl first becomes a victim of commercial sexual exploitation is 13.

Investing in equality for girls and women is key to ending global poverty.
Yet only 7% of all U.S. foundation funds go to girls and women. Only 2% of every development dollar goes to adolescent girls. And 1 in 5 girls' and women's rights organizations are in danger of closing.
Support the people working for the equal and human rights of girls and women.
Make girls' and women's rights more than just a cover story.


Photography - Nikola Tamindzic
Art Direction - Sonya Balchandani
Production - Janet Kleinbaum
Copy - Georgia Lee, Olivia Marks, Jillian Goger
Creative Direction - Maz Kessler