Family Care International
Women who have escaped from domestic violence deserve a new life and a safe home...

Western and Central Europe

Woman

$493

of 13,943 needed

10

supporters

$493

of 13,943 needed

10

supporters

We're supporting teen parents to thrive and be the best parents they can be.

Western and Central Europe

Teen

$30

of 15,147 needed

1

supporters

$30

of 15,147 needed

1

supporters

In 1986, the world was paying little attention to the hundreds of thousands of women dying in pregnancy and childbirth each year. Family Care International was the first international organization dedicated to maternal health, founded out of a determination to remedy this neglect. FCI has been working ever since — collaboratively, innovatively, and effectively — to make pregnancy and childbirth safer around the world. As testament to the impact of our work, FCI was the 2008 recipient of the United Nations Population Award.

With field offices in five countries in Africa and Latin America, and activities and materials that span the world, FCI pursues a world where no woman suffers preventable injury or death from pregnancy or childbirth-related causes and in which all people are able to enjoy their sexual and reproductive health and rights. In the halls of power, FCI — one of the world's leading voices for maternal and reproductive health — fights for political commitment, stronger policies, and more funding for programs that save women's lives. In remote villages, we work with local partners and communities to raise awareness, create innovative solutions and tools, and implement effective programs and services that improve maternal and reproductive health outcomes in the communities where women are still dying every day. And always, our work is designed to empower individuals and strengthen and support civil society.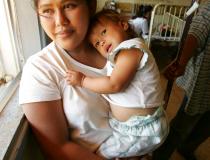 In the poor, remote villages of the Amazon, women die from treatabl...
Latin America and Caribbean
Mother
$5,133

raised

64

supporters
$5,133

raised

64

supporters
$5,133

raised

64

supporters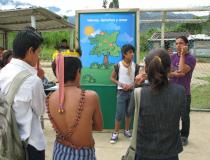 Young people in Ecuador's indigenous communities need to unde...
Latin America and Caribbean
Woman
$5,000

raised

12

supporters
$5,000

raised

12

supporters
$5,000

raised

12

supporters